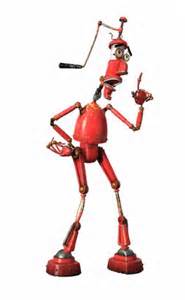 VS


Rodney:This letter said this is the location.
Squirt:Who would bring us to this place?
Fender:It said "Meet me in this location, I challenge you to a duel".
Ratchet:Hello, Fender!
Fender:I thought you were at the Chop Shop.
Ratchet:I was, now let's duel.
Flain:Do you even know how to duel?
Ratchet:Maybe.
Flain:Fender, you have to defeat Ratchet.
Rodney:You can do it, Fender.
Fender:Okay, I accept! Now Let's DUEL!
DUEL!
Fender LP 4000
Ratchet LP 4000
Ratchet:I draw! I summon Puppet Master, then I end my turn.
Fender:I draw! I summon Ancient Brain in ATK mode, then I summon Armaill. Now I Overlay my 2 monsters in order to build the Overlay Network, I Xyz Summon Submersible Carrier Aero Shark. GO, attack Puppet Master!
Ratchet:AAAAAAAAHHHHHHH!!
LP 4000 - LP 1900 = LP 2100
Fender:With that, I end my turn!
Ratchet:I draw! I summon Archfiend Marmot of Nefariousness & Anthrosaurus, i'll end my turn. Your move, Fender!
Fender:I draw! I summon Bottom Dweller. GO, attack Archfiend!
Ratchet:UUUGGHHH!!
LP 2100 - LP 1250 = LP 850
Fender:Attack his other monster, Aero Shark!
Ratchet:AAAAAAAAAHHHHHHHHHHH!!
LP 850 - LP 900 = LP 0
Fender WIN
All:FENDER WON!!
Ratchet:How could I lose?
Flain:Fender did it!
THE END
Ad blocker interference detected!
Wikia is a free-to-use site that makes money from advertising. We have a modified experience for viewers using ad blockers

Wikia is not accessible if you've made further modifications. Remove the custom ad blocker rule(s) and the page will load as expected.