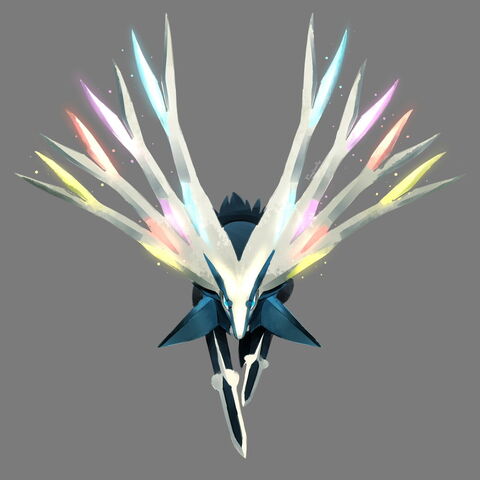 There is no description yet. Add a description.
Appears on these pages

of
Hello! I'm thinking of more articles.

Hey there! I changed the background, like it?

Close nonsense messages and welcome messages for the user that never joined this Wiki. Got it?
See full list >
File history
Click on a date/time to view the file as it appeared at that time.
(Latest |
Earliest
) View (newer 50 |
older 50
) (
20
|
50
|
100
|
250
|
500
)
Date/Time
Thumbnail
Dimensions
User
Comment
current
01:57, February 20, 2018
900 × 900

(69 KB)

LexTheCoolRaichu133 (wall | contribs)
01:41, January 4, 2018
1,280 × 800

(35 KB)

LexTheCoolRaichu133 (wall | contribs)
00:15, April 22, 2017
1,280 × 960

(234 KB)

LexTheCoolRaichu133 (wall | contribs)
01:44, March 6, 2017
1,600 × 1,200

(183 KB)

LexTheCoolRaichu133 (wall | contribs)
04:28, November 23, 2016
1,032 × 774

(60 KB)

LexTheCoolRaichu133 (wall | contribs)
02:19, October 27, 2016
1,024 × 765

(105 KB)

LexTheCoolRaichu133 (wall | contribs)
22:23, July 22, 2016
1,060 × 763

(240 KB)

LexTheCoolRaichu133 (wall | contribs)
22:38, July 18, 2016
1,060 × 763

(24 KB)

LexTheCoolRaichu133 (wall | contribs)
00:55, June 29, 2016
1,920 × 1,200

(272 KB)

LexTheCoolRaichu133 (wall | contribs)
00:03, June 23, 2016
642 × 916

(297 KB)

LexTheCoolRaichu133 (wall | contribs)
22:53, June 20, 2016
736 × 920

(59 KB)

LexTheCoolRaichu133 (wall | contribs)
23:11, June 1, 2016
1,366 × 768

(281 KB)

LexTheCoolRaichu133 (wall | contribs)
23:09, June 1, 2016
1,366 × 768

(290 KB)

LexTheCoolRaichu133 (wall | contribs)
01:51, May 24, 2016
900 × 1,165

(91 KB)

LexTheCoolRaichu133 (wall | contribs)
23:28, May 8, 2016
1,024 × 640

(193 KB)

LexTheCoolRaichu133 (wall | contribs)
02:48, April 30, 2016
1,400 × 1,050

(121 KB)

LexTheCoolRaichu133 (wall | contribs)
00:45, April 28, 2016
1,600 × 1,000

(284 KB)

LexTheCoolRaichu133 (wall | contribs)
21:42, April 18, 2016
736 × 920

(59 KB)

LexTheCoolRaichu133 (wall | contribs)
21:42, April 18, 2016
1,366 × 768

(225 KB)

LexTheCoolRaichu133 (wall | contribs)
04:16, February 26, 2016
2,560 × 1,600

(98 KB)

LexTheCoolRaichu133 (wall | contribs)
23:02, February 8, 2016
1,280 × 720

(54 KB)

LexTheCoolRaichu133 (wall | contribs)
19:04, January 23, 2016
1,600 × 1,000

(253 KB)

LexTheCoolRaichu133 (wall | contribs)
05:31, November 21, 2015
854 × 512

(123 KB)

LexTheCoolRaichu133 (wall | contribs)
00:45, November 16, 2015
1,024 × 640

(95 KB)

LexTheCoolRaichu133 (wall | contribs)
21:59, November 2, 2015
658 × 598

(270 KB)

LexTheCoolRaichu133 (wall | contribs)
21:30, October 29, 2015
1,024 × 628

(109 KB)

LexTheCoolRaichu133 (wall | contribs)
00:00, October 27, 2015
1,024 × 768

(73 KB)

LexTheCoolRaichu133 (wall | contribs)
23:58, October 26, 2015
1,836 × 972

(42 KB)

LexTheCoolRaichu133 (wall | contribs)
17:17, October 24, 2015
1,024 × 640

(97 KB)

LexTheCoolRaichu133 (wall | contribs)
19:41, October 18, 2015
1,426 × 946

(32 KB)

LexTheCoolRaichu133 (wall | contribs)
15:22, October 12, 2015
229 × 383

(38 KB)

LexTheCoolRaichu133 (wall | contribs)
21:32, October 9, 2015
300 × 200

(10 KB)

LexTheCoolRaichu133 (wall | contribs)
20:17, September 16, 2015
406 × 419

(187 KB)

LexTheCoolRaichu133 (wall | contribs)
20:46, September 13, 2015
453 × 427

(268 KB)

LexTheCoolRaichu133 (wall | contribs)
18:51, August 25, 2015
689 × 539

(192 KB)

LexTheCoolRaichu133 (wall | contribs)
22:01, August 23, 2015
900 × 546

(160 KB)

LexTheCoolRaichu133 (wall | contribs)
20:18, August 23, 2015
630 × 354

(174 KB)

LexTheCoolRaichu133 (wall | contribs)
18:23, August 21, 2015
574 × 540

(69 KB)

LexTheCoolRaichu133 (wall | contribs)
18:22, August 21, 2015
250 × 141

(12 KB)

LexTheCoolRaichu133 (wall | contribs)
18:09, August 21, 2015
574 × 540

(69 KB)

LexTheCoolRaichu133 (wall | contribs)
18:25, August 20, 2015
960 × 540

(66 KB)

LexTheCoolRaichu133 (wall | contribs)
18:12, August 16, 2015
200 × 291

(116 KB)

LexTheCoolRaichu133 (wall | contribs)
04:34, July 20, 2015
900 × 600

(103 KB)

LexTheCoolRaichu133 (wall | contribs)
00:41, July 6, 2015
640 × 360

(38 KB)

LexTheCoolRaichu133 (wall | contribs)
04:45, July 4, 2015
640 × 360

(38 KB)

LexTheCoolRaichu133 (wall | contribs)
03:02, July 4, 2015
600 × 343

(145 KB)

LexTheCoolRaichu133 (wall | contribs)
03:05, July 3, 2015
600 × 343

(145 KB)

LexTheCoolRaichu133 (wall | contribs)
21:15, June 22, 2015
370 × 324

(202 KB)

LexTheCoolRaichu133 (wall | contribs)
22:52, June 13, 2015
1,024 × 768

(202 KB)

LexTheCoolRaichu133 (wall | contribs)
01:49, May 20, 2015
300 × 225

(14 KB)

LexTheCoolRaichu133 (wall | contribs)
(Latest |
Earliest
) View (newer 50 |
older 50
) (
20
|
50
|
100
|
250
|
500
)