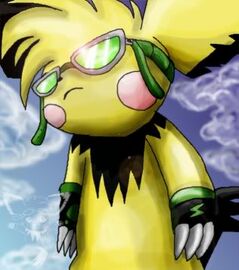 Cool Pichu is Cool Pikachu and Cool Raichu's younger brother/friend. He is known as a racer in the Pokemon Racing series as a hidden unlockable character, along with Cool Raichu. His hobby is to listen to dance/elctronic music, DJ mixes and rap music. And hangs out with "Cool Pokemon" like Cool Pikachu and Cool Raichu.
Ad blocker interference detected!
Wikia is a free-to-use site that makes money from advertising. We have a modified experience for viewers using ad blockers

Wikia is not accessible if you've made further modifications. Remove the custom ad blocker rule(s) and the page will load as expected.